☰ MENU
Team
Our goals are to exemplify the very best that the commercial painting industry has to offer and to consistently meet or exceed the expectations of our customers. We believe that these objectives are accomplished through the application of integrity, professionalism, experience, innovation and plain old hard work. We are committed to providing excellence in service, quality and reliability to our customers.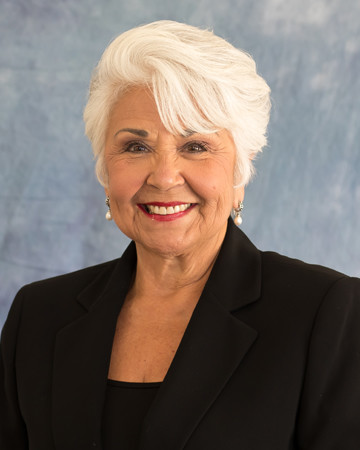 Donna Harkins, Owner and Estimator
In 1983, Donna left a position as Branch Manager for a well known software/hardware company to accept the challenge of joining Raymond in taking his wallcovering installation business to a full service commercial painting company. Her business management experience in Accounting, Personnel, Facility Management and Purchasing proved invaluable in starting R.L. Harkins, Inc. with a solid business foundation. She continues to take every opportunity to advance the professionalism of not only R.L. Harkins, Inc., but also of the painting industry.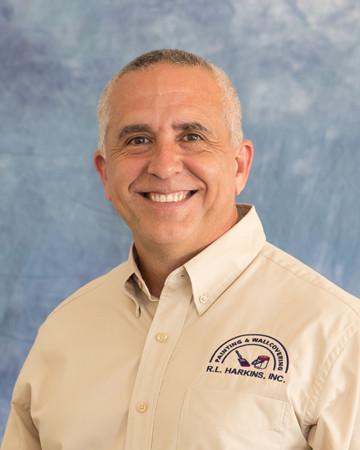 David Harkins, Operations Manager
David Harkins graduated from Texas A&M University and joined R.L. Harkins, Inc. in 1984. He began in the field, painting and installing wallcovering. Then as Superintendent for three years, he was responsible for one-half of the projects as well as the safety program. David later became a Project Manager and developed the estimating system still used by the company today. David is currently the Vice President and Operations Manager and is involved in all aspects of the business.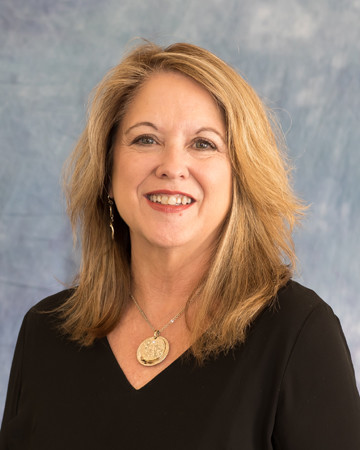 Rhonda Brownjohn, Office Manager
When Rhonda Brownjohn joined R.L. Harkins, Inc. in 1996, she brought a wealth of qualifications and experience. A graduate of University of Texas at Arlington, she has a degree in Business Management and History Pre-Law. Additionally, she has thirteen years of experience in management at two multi-million dollar corporations. Since joining our company, Rhonda has shown a remarkable aptitude for innovatively developing and refining systems and procedures to run with utmost proficiency. Our customers and vendors greatly appreciate the timely and accurate manner in which she manages their accounts, as well as her warm and pleasant personality.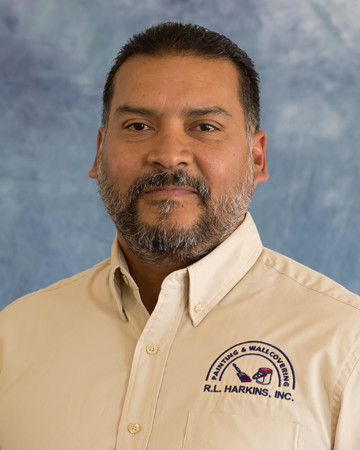 Barney Villalobos, Superintendent
Barney Villalobos started at R.L. Harkins, Inc. in 1992 as a painter. He quickly proved himself to be a leader and was promoted to foreman. As foreman, he led many of our largest, most difficult and most prestigious projects. His reputation for excellence and cooperation often prompted general contractors to request him to be assigned to their projects specifically. In 1997, Barney was promoted to Superintendent where he has consistently demonstrated an ability to efficiently handle large volumes of work. He has established himself to be among the best in the business.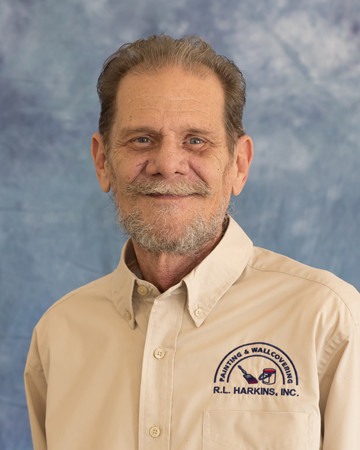 Tom Smoot, Estimator
Tom Smoot joined R.L. Harkins, Inc. in 2001. He brought with him 20 years of experience in the painting industry as foreman, superintendent and wallcovering installation subcontractor in the San Antonio area. He also has two years of experience in the computer field as a Microsoft certified technical support and customer service specialist. Tom is extremely proficient at both Estimating and Project Management. He has proven to be a valuable asset to our company, earning the trust of some of our most valued clients.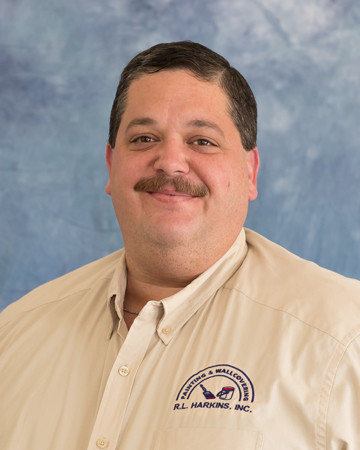 Kevin Ely, Estimator
Kevin Ely became an Estimator with our company in 2005. He has been in the painting industry since the age of 17 and has worked his way through the ranks; as tape and bedder, painter, vinyl wallcovering installer and foreman. With over ten years as a top foreman for a commercial painting company, Kevin has exceptional field experience and technical knowledge of the trade. Combining his field expertise with a great personality, an eye for detail and excellent communication skills, he is extremely proficient at Estimating and Project Management.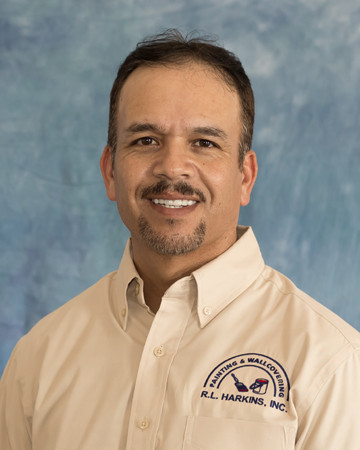 Jesus Romero, Superintendent
Jesus "Martin" Romero has been with our company for decades. He progressed up through the ranks of helper, painter, foreman and eventually began filling in as temporary superintendent as the need arose. So when he was permanently promoted to Superintendent in early 2017, he already had years of experience at the position, making the transition smooth and seamless. Our customers enjoy working with Jesus and he faithfully exemplifies the exceptional standards for which our company is known.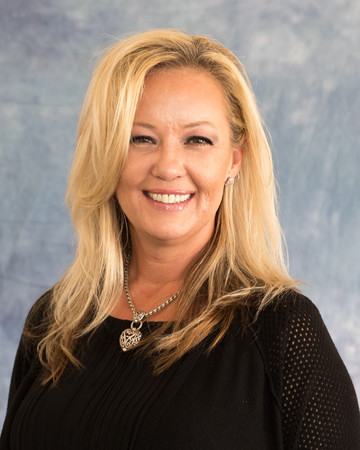 Heather Screws, Estimator Apprentice
Our Estimator Apprentice, Heather Screws, is the newest member of our team and has already proven to be a joy to work with and a valuable asset to our company. She currently handles a variety of clerical duties with an emphasis on those that support our Estimating Department, such as bid log management, plan downloading and printing, product receipt and project submittals. As Heather's knowledge and experience grows, we will slowly increase her training and responsibilities toward Estimating and Project Management.